Spotted Horse Collectibles
Knoxville, Tennessee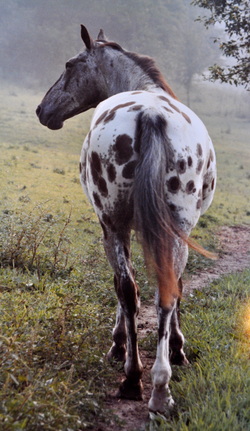 Welcome to Spotted Horse Collectibles - we have been selling antiques for 25 years specializing in American furniture, pottery and accessories from 1890-1960 - everything from the Arts and Crafts period to Mid-Century Modern. We almost always have furniture by Stickley, Limbert, Roycroft, Drexel, Dunbar, and many more mid-century makers in stock. Please contact us if you are looking for a particular item-sometimes items sell before I have a chance to put them on our website! We have 100s of pieces of pottery by Rookwood, Fulper, Roseville, Weller, Blue Ridge, Pigeon Forge, and more. Check the show schedule where you can find us or visit our booths in Bearden Antique Mall, 310 Mohican Street, Knoxville, TN and Four Seasons, 5710 Kingston Pike, Knoxville, TN.
In addition, I do several juried craft shows a year selling artisian hand-crocheted wraps, shawls, ruanas, infinity scarves, cowls, hats, scarves, accessories, fingerless gloves, kitchen decor, purses, baby afghans, girls dresses, cardis and much more. I have recently become interested in felting and up-cycle wool sweaters into stuffed animals and more. Keep checking the show schedule for dates and locations.
Contact us at shcollect@comcast.net or (865)765-2591
Like us on Facebook to stay updated with new arrivals and our show schedule!
https://www.facebook.com/pages/Spotted-Horse-Collectibles/484136814933456
---